Access Control Turnstile Gate Flap Wing Barrier
Flap barrier turnstile series with innovative design, it extensive use in metro, school, office, scenic, gym, factory, residential, supermarket etc.. It can support RFID, fingerprint, facial verification mode. Combine with infrared detector, temperature controller, can widely used in all kind of different environment.
Function and Feature :
1. Door will open automatically while power cut off.
2. Direction of through is adjustable, one-way, bi-direction.
3. Use RJ45 port for synchronization between turnstiles, simplify installation setting.
4. LED direction indicator
5. Anti-pinch function
6. Anti-tail, prevent people follow pass without verified
7. Prevent wrong direction pass, go through wrong direction will be alarm by beep
8. RFID access controller for standard, fingerprint reader, facial identify reader, barcode reader, consume system optional.
9. Combine IR detector, support people counting, prevent follower, wrong way alarm function.
10. Option temperature controller, support machine working fine in cold weather.
11. Option bluetooth remote controller, support remote open.
Technical specification :
Material

304 stainless steel

Input voltage

110V/220V ±10%,50/60Hz

Size

1200x300x980mm

Arm width

265m

Net weight

About 70kg/unit

Arm material

Acrylic or soft arm

Motor

24V DC brush

Top Cover

Acrylic or stainless steel

Communication interface

RS485

Sensor beams

5 pairs for 1 complete lane

Transit speed

30-40 people/minute

MTBF

5000,000 times

Close and open time

0.6S

Input interface

Relay signal, 12V level signal,

Clear passage width

600mm ( standard)

, 900mm (optional)

Work environment

Indoor and outdoor (shelter)

Number of led lamp

5 pcs

Model

RS 288
Flap gate size: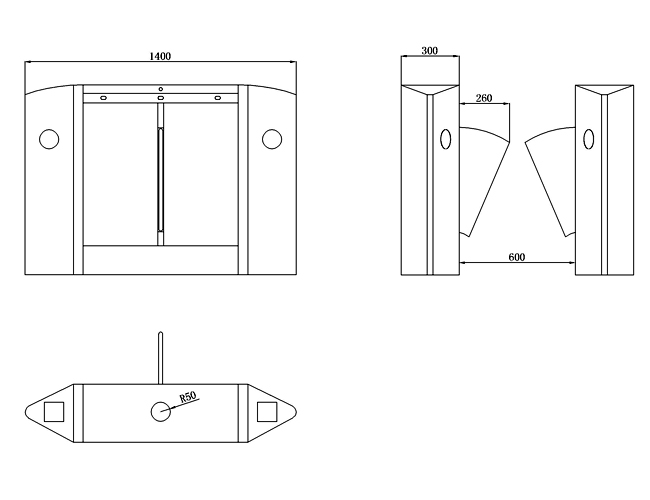 Flap barrier aplication: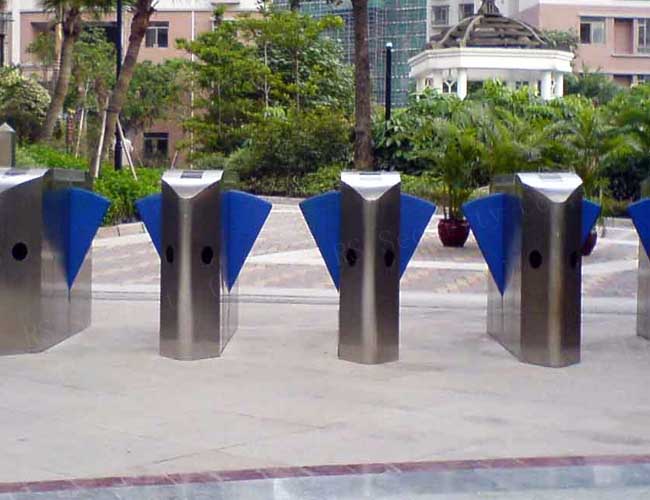 Turnstile factory views: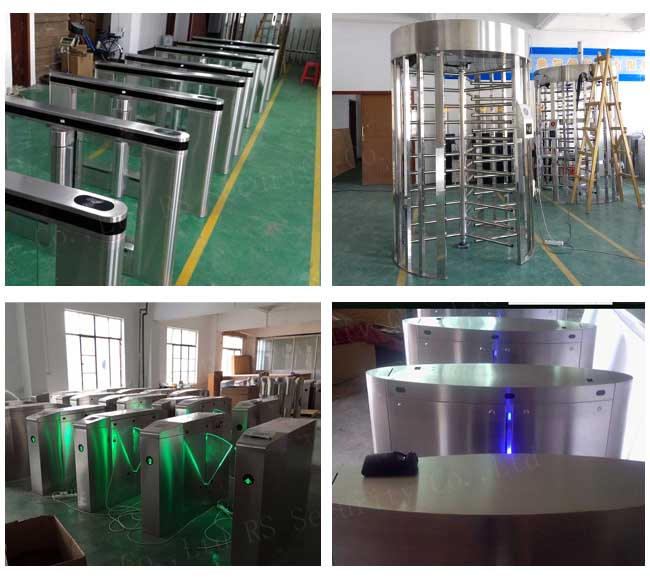 Flap turnstile package: